A full set of 350 GPM mud recycling system was dispatched from GN Solids Control's factory 2 weeks ago. The customer buy HDD rig from America Augers, and buy the mud recycling system from GN Solids Control. GN Solids Control customized the same blue color to make the mud recycling with the same color as client's rigs. 
It is a compact design desanding and mud recycling system suits for HDD rigs, CBM drilling, water well drilling and other underground constructions. The 350 GPM mud recycling system is including following equipment:
1) 1 set of Mud Cleaner model GNZY705E-Y6N. It is C/W 5 pcs composite material screen offer for free by GN Solids Control. The mud cleaner is with a double deck shale shaker. The bottom deck can be used as shale shaker, while there is a desilter cone assembly mounted on the top of the upper deck. It can also be used as a mud cleaner.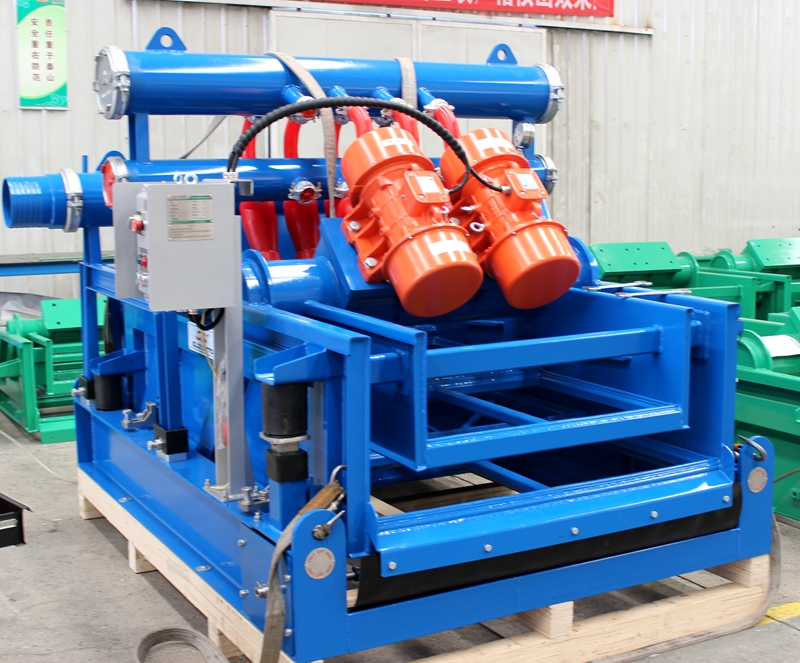 2) 2 ea of Centrifugal pump 22kw. One pump is used as feeding pump for mud cleaner desilter unit. Another centrifugal pump will be used as mixing pump. It is a mechanical sealing centrifugal pump. The centrifugal pump casing and impeller are made from Wear-resistant material for longer lifetime. The whole pump and all its spare parts are interchangeable with Mission Magnum pump.
3) 1 ea mixing hopper GNSLS25A. The hopper will be used together with the mixing pump to work as a full mixing unit. 
4) 1 ea Mud agitator and 1 ea mud gun will be used to avoid mud settle down at tank bottom.
5) A full set of Mud tank is equipped with Ladder, Gavalized slide walkway, handrail, Valves, mud pipe line, clean gate etc. The tank overall dimension is 6000×2100×1600mm. Total useful capacity of the mud tank is 10m3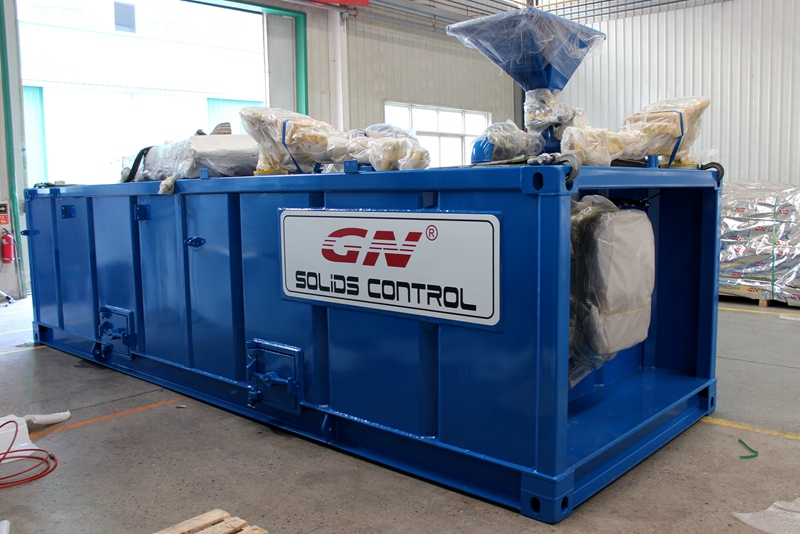 6) GN offered turnkey solution to customers. A full set of Explosion Proof Electric Control System is equipped to control all the items and equipment within the mud recycling system. 
GN Solids Control does offered customized solutions per clients' request. For any inquires, you can contact GN Solids Control at This email address is being protected from spambots. You need JavaScript enabled to view it. .