500GPM is a most popular size mud recycling system for HDD and water well drilling rigs. Recently, GN Solids Control dispatched a full 500 GPM mud recycling system for a VIP customer. This is the 4th mud system for this customer. They will use the system to match their Horizontal directional drilling rigs (normally called HDD rigs) for construction field.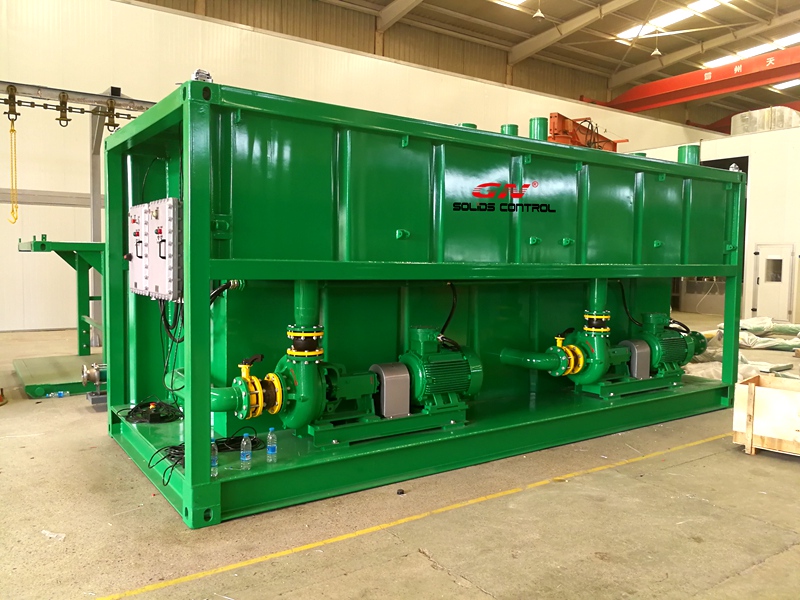 The system is combined with below equipment:
1) 1 set linear motion shale shaker GNZS594E-HB with 528GPM capacity. It is a 4-panel shale shaker with GN special design composite material screens. The composite material screen lifetime is nearly more than double compared with the old type metal frame screens. But GN composite material screen price is just a little bit higher than the old technology metal frame screens.
2) 1 set mud cleaner combined with a underflow shale shaker, 10 inch desander cones and 4 inch desilter cones. It contains 2 stages separation. The mud cleaner can remove solids above 27microns.
3) 2 sets centrifugal pumps are used to feed for the desander and desilter. The centrifugal pump is GN upgraded design. The impeller and pump casing is made from wear-resistance material for longer lifetime and to suit for hard materials. Furthermore, the centrifugal pump design is interchangeable with Mission Magnum pump. Even all the spare parts are interchangeable with Mission Magnum pump. So many customer can order GN centrifugal pump to replace their old Mission pump and order spare parts from GN.
4) 1 set of mud tank complete with pipelines, walkways, guardrails, ladders, electrical control system, lighting system, etc… The mud tank is with the same dimension of a standard 20ft container. All clean gate, values, etc… are insert type in avoid oversize. It can avoid to destroy any tank wall accessories during shipment. And customer can use standard container track for shipment.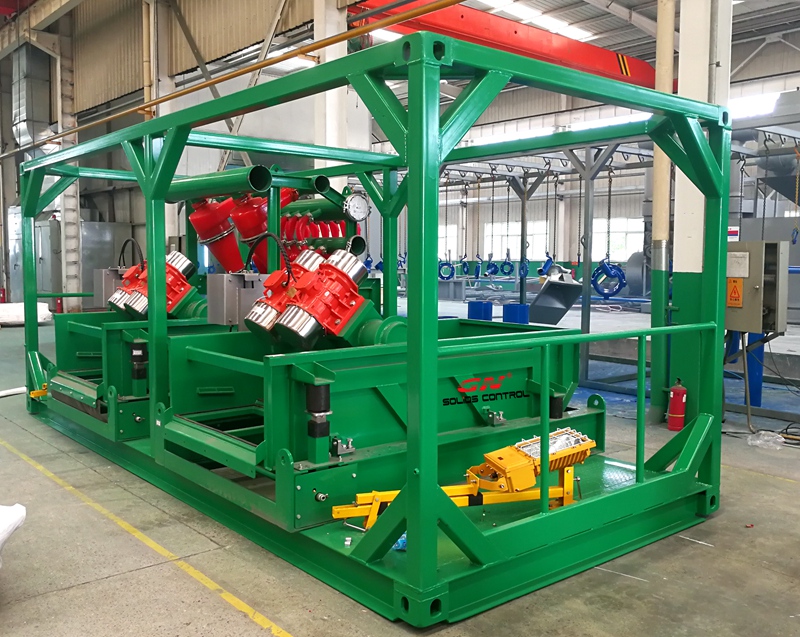 5) A 20ft containerized skid for fast movement and easy lifting. The skid is used to mount shale shaker and mud cleaner. All pipelines are connected by fast connectors for east install and remove.