Many manufacturers are labeling their screens as "conforming to API RP 13C. But few companies have the API RP13C testing report. They do not really know what does API RP13C screen means? How they can say their screens are "conforming to API RP 13C. They must supply the test report and data from the authorized third party as support and confirm.
GN is the only one Chinese company who has the API RP 13C third party test report according to API RP 13C. This means all the data on GN made screen labels are from lab test, it is accurate. But most other China competitors cannot offer the API RP13C testing report. If clients get screen from other suppliers without API RP13C testing report, or they do not have the full line report to cover all API sizes per API RP13C standard. It means the data on the screen tag or label is not accurate. Maybe the API 140 shale shaker screen they sold is actually API 100 or API 170. With the wrong screen opening, rig site people are difficult to control the mud weight and mud flow. That is the root reason that why many big companies do not accept these types of screen from the suppliers without full line API RP13C testing report. They only accept API RP 13C compliant screens.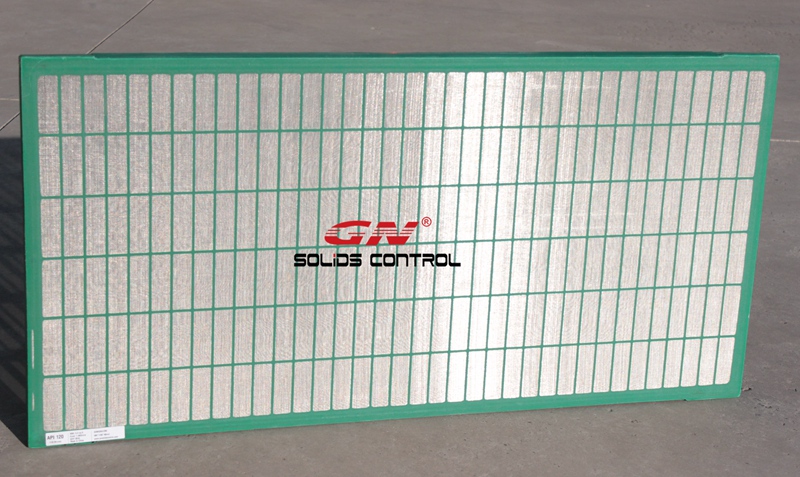 GN Solids Control is one of the biggest manufacturers for oil field replacement shale shaker screens. GN Solids Control has Research and Development department specialized on high quality replacement screens development. GN owns the full line production equipment to make composite material screens by from raw material to final screen. It ensures a better quality control for all process and materials. 
GN Solids Control can make high quality replacement screens for most of the popular shaker models. Furthermore, GN Solids Control can make customized design screens, or make screens with clients' legal company name, logo, package and branding.