GNCD930 Vertical cuttings dryer and GN363 decanting centrifuge are put into a 40 feet container to prevent cold whether of Russia winter.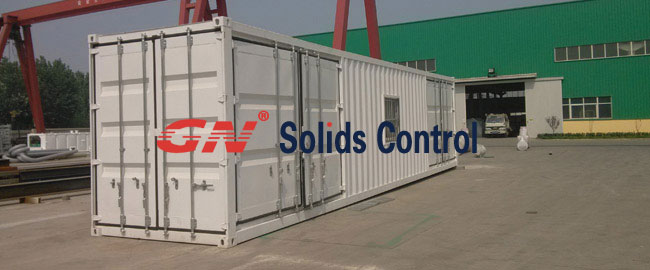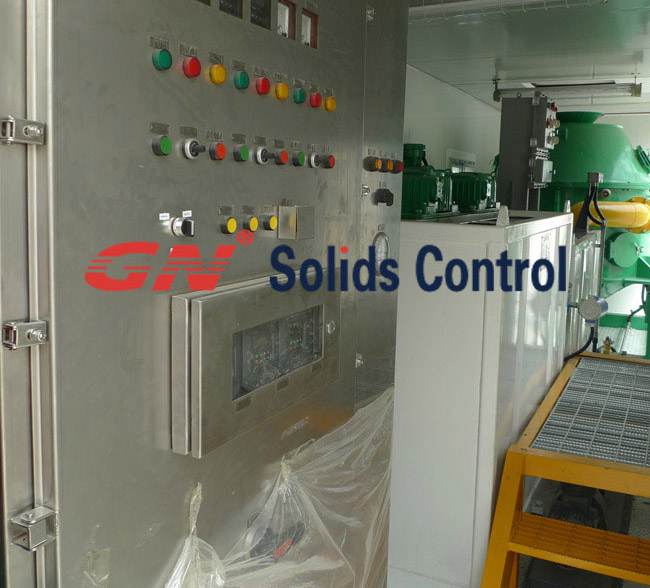 The interior space of the container has been fully used. Vertical cuttings dryer is at one end of the container, the drilled cuttings are transferred from the outside through an opening at the top of the cuttings dryer by a screw conveyor. Next to the cuttings dryer is a small mud tank to hold drilling mud separated from the dryer. At the two sides of the mud tank on the container floor are screw pump and stairs. Following a big VFD control panel cabinet, a unit of GNLW363 decanter centrifuge is at the other end.
This containerized system is used for the first stage of drilling waste management system.