GN Solids America is a branch company of GN Solids Control. GN Solids America is located in 6710 Windfern Rd, Houston, TX 77040, USA . As a leading brand for mud solids control, drilling waste management and replacement shaker screen, GN Solids Control owns many branches worldwide in order to offer fast service and delivery the GN customers.
GN Solids America has office and big warehouse in Houston TX, USA. High quality replacement shaker screen is a main business of GN Solids America. GN Solids America screen stock covers all API size and nearly all the popular shaker models. Below is some of GN Solids America screen stock model.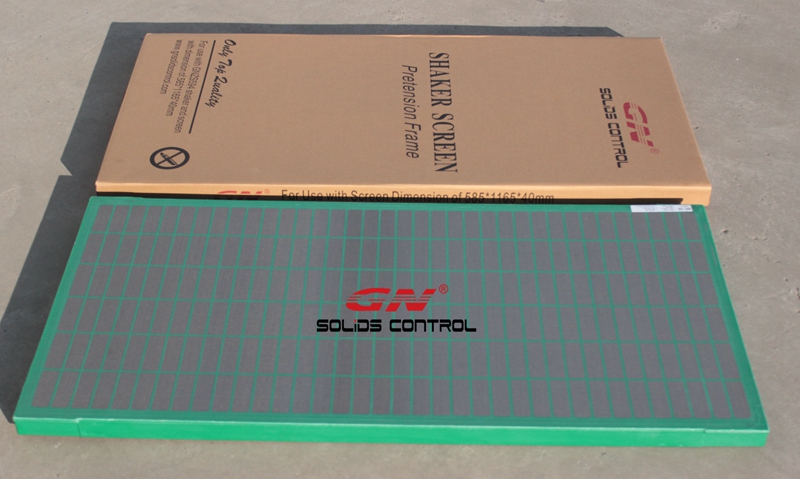 1) G594 is the most hot sale screen model. G594 is a composite material shaker screen. G594 screen is interchangeable with many different shaker models. It can be used for GNZS594 series shale shaker and mud cleaner, GN high G drying shaker and double deck shale shaker. G594E screen is also fully interchangeable with Swaco Mongoose PRO shaker and mud cleaner, with MI-Swaco MONGOOSE PT & MEERKAT shale shaker and mud cleaner.
2) B635 is another popular shaker screen model. Besides used for GN own brand shale shaker, it is compatible with NOV Brandt Cobra, King Cobra, Mini Cobra, Venom, LCM-2D, LCM-3D shale shaker or mud cleaner or mud conditioner.
3) GN Solids America has screen stock for NOV Brandt VSM300 offshore shale shaker. It is high quality composite material screen for VSM300 scalping deck and primary deck. It is with longer time, bigger blanked area and better conductance compared with the OEM metal frame screens.
4) High quality flat screen and PMD screen for all Derrick shaker model: for Derrick Hyperpool shale shaker, Derrick Dual Pool 600 shale shaker and mud cleaner, Derrick FLC2000, FLC500, FLC503,FLC504, FLC48-30 series shale shaker and mud cleaner.
GN screen stock is not only limited to these models. GN Solids America can also make customized screen for clients' own brand shaker, or special design screen for special applications / purpose. If you have any demands on replacement screens.