GN Solids Control makes decanter centrifuge for slope oil treatment. Following is the slope oil need to be treated from a client:
The material is Slope Oil which after keeping for 2 days, the net weight of it becomes 0.98%.
At Phase 1: (at the top), The oil in the Raw Material becomes around 30 to 40%
Phase 2:  (in the middle), 40 to 50% becomes water.
Phase 3: ( at the bottom), Crude oil sludge is around 10 to 20%
Density: 
In the slope oil Water Density: 1.000
in the slope oil the Oil Density: 0.945
Please Note: after the tests, we found out that the Emulation sample has also 2 parts
Density of Emulation Sample:
Phase 1: 0.995
Phase 2 (Sludge sample): 1.007
We are familiar with the Decanter Centrifuge therefore we don't need any details about it, but please can you give us an estimate price for this. We are bidding in a Contract and it is very important to have the price as soon as possible.
BTW, the decanter centrifuge capacity needs to be 2000 L/H.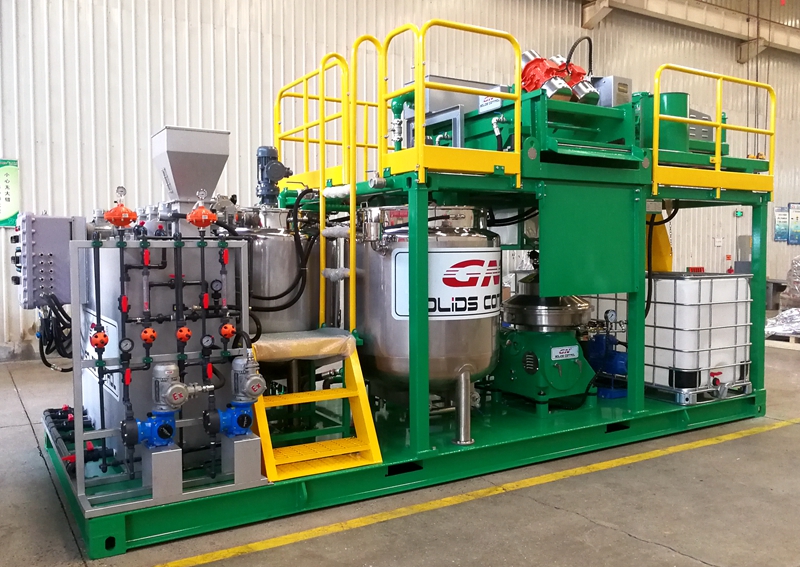 GN Solids Control Solutions are as following:
Depends on different oil slopes, we have options of different decanter centrifuge available for clients. For above capacity.2000L/H, GNLW364D-VFD decanter centrifuge can be used. And after solids and liquid separation, the slope can be sent to a 3 phase disc centrifuge. The dis centrifuge can separated the flow into oil water and solids.
If there is coarse solids in the slope oil, some times before sent to the decanter centrifuge for treatment, a shale shaker will be used to screen out the coarse solids in order to protect the centrifuges. 
Besides the oil slope treatment, GN decanter centrifuge are widely used in many other industry for solids and liquid separation. This include oil sludge treatment, drilling mud solids control, water treatment, mining slurry treatment. 
You can visit our website to learn more information
www.gnsolidscontrol.com