2 sets of skid mounted Vertical Dryer for drying drill cutting is ready for shipment. The 2 sets cuttings drying package will be dispatched to clients next week. The cuttings dryring packages are including following processing equipment:
1.The Vertical cuttings Dryer;
2.High speed big bowl decanter centrifuge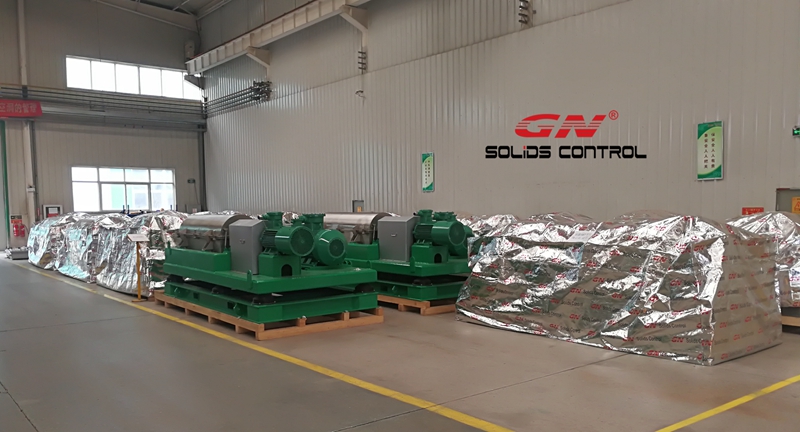 The skid mounted vertical cuttings dryer and centrifuge package is mainly used for OBM (oil based mud) and OBSM cuttings treatment. 
The Vertical Cuttings Dryer uses centrifugal force to dry drilled solids in oil or synthetic base fluids.  It is used to recovery drilling fluids from the drilling cuttings. It can maximize the recycling of drilling fluids, and to minimize the drilling waste in order to save cost for operators.
The 2 sets decanter centrifuge are 18 inch big bowl centrifuge for low gravity solids separation. The liquid recovered from vertical cuttings dryer is weighted. The low gravity solids content is high. The weighted drilling fluids cannot be used directly for drilling. Decanter centrifuge will be used to remove the fine solids and reduce the mud weight. As decanter centrifuge can only remove particles above 2 ~ 5 microns. In some cases, the chemical dosing system will be used in order to further remove the ultrafine solids smaller than 2 ~ 5 microns. 14 inch centrifuge is a popular size for the separation. 18 inch centrifuge is used here for a bigger capacity. 
Besides decanter centrifuge and Vertical cuttings dryer package, GN solids control offers other separation equipment for the drilling cuttings treatment and recovery.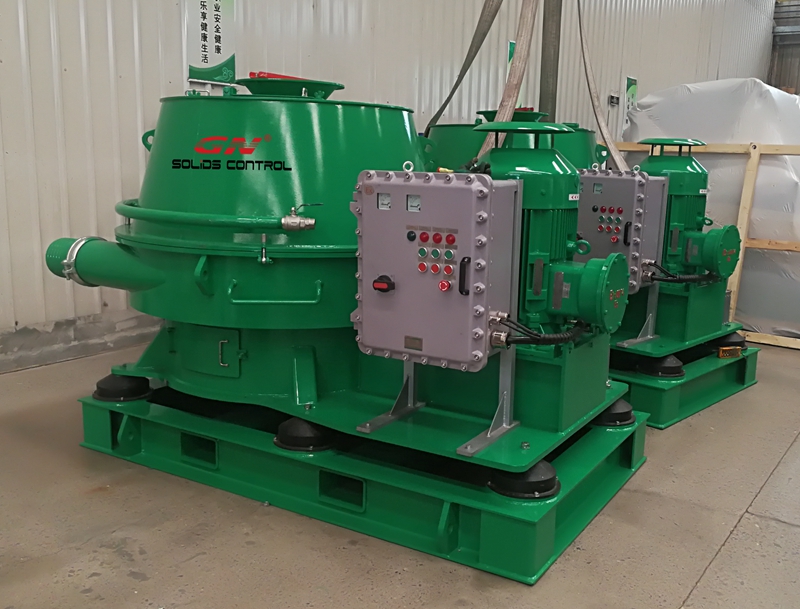 High G drying shale shaker is equipment normally mentioned and compared to vertical cuttings dryer. It is a kind of linear motion shale shaker utilizes high G force for the water based mud and cuttings separation. It can also be used as pre-separation of oily sludge separation system. In oily sludge separation system, big wire mesh screens will be used to remove the coarse solids. And sealing cover will be used to prevent the Volatile gas from the sludge. As the gas is harmful to human.