How time flies. Next weekend, GN Solids Control will take the new year party at Fucheng International hotel. After the new year party, Chinese Lunar new year holiday is coming. Chinese lunar new year is absolutely the most important event for all Chinese people. In order to thanks for all GN staff's hard working in the past 2017, GN management offers a 2-week holiday for all staff. GN people can go back hometown to enjoy a long holiday with their familiars. 
After the new year holiday, another big event for oil man is coming: CIPPE oil show will be opened in Beijing every March.
If you want to know more about CIPPE, you can visit their Website:  http://www.cippe.com.cn/en/ 
CIPPE is started from March 27 until March 29, 2018, totally 3 days. Show Location: New China International Exhibition Center, Beijing (No.88,Yuxiang Road, Tianzhu, Shunyi District, Beijing).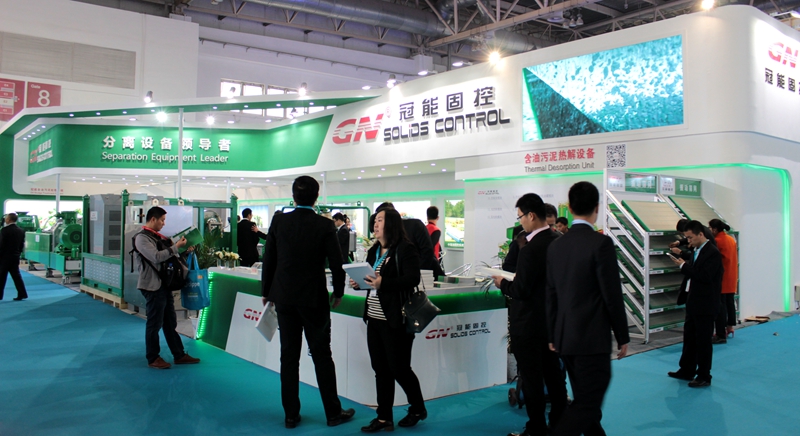 GN Solids Control is located at E2, it is the main hall. GN booth no. is E2168. This website can help you find GN at the big oil show: http://www.cippe.com.cn/en/ExhibitorsServices/FloorPlan/ E2168   
As the leading manufacturer on mud solids control equipment, drilling waste management equipment and replacement shaker screens, GN Solids Control will exhibit its updated design equipment and the new technology on the show. Below are some of the equipment you may see from GN on 2018 Beijing CIPPE:
1) 14 inch decanter centrifuge GNLW363C-VFD. It is the most popular side decanter centrifuge for oil drilling rig mud system and waste management system
2) 22 inch big bowl decanter centrifuge GNLW553C-VFD
2) Full package oily sludge treatment system. The system is complete with shale shaker and mini side decanter centrifuge
3) GN super star products: composite material shaker screen for different shaker models
4) Sludge transfer Vacuum pump. It is a 100% air driven pump for oil sludge transfer, drilling cuttings transfer, and other long distance of heavy solids content material transfer.