GN Solids Control is a leading manufacturer on drilling rig mud solids control system, drilling cuttings treatment system, and oily sludge separation system. GN Solids Control is a private company without any government background. GN Solids Control main market is international market. Its solids control equipment and drilling waste management equipment have been exported to 74 countries and regions till now.
China National Offshore Oil Corporation ("CNOOC") is the largest offshore oil & gas producer in China. CNOOC is a state-owned company operating directly under the State-owned Assets Supervision and Administration Commission of the State Council of the People's Republic of China.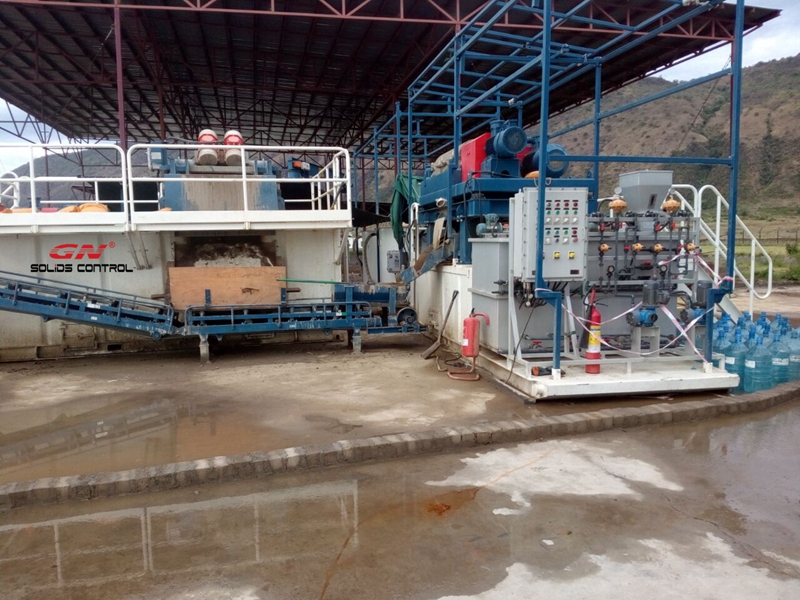 In year 2016, GN Solids Control offered an oily sludge separation system for CNOOC. The project destination is Uganda in Africa. GN Solids Control offered a turnkey solution for the drilling cuttings treatment project of CNOOC. Till now, the system have been running for 1 year. Per feedback from jobsite, the performance is good, CNOOC are very happy with the system.
The oily sludge separation system for drilling cuttings treatment is including below unit:
1) Automatic drilling cuttings taking unit: The unit includes portal crane, Submerged slurry pump, high pressure gun and supporting skids. It is used to transfer cuttings from the drilling cuttings pit to
2) Automatic drilling cuttings transfer unit: The unit includes high pressure washing system, V-hopper, screw conveyer, material tank and a skid for all above items.
3) Drilling cuttings shearing and separation unit: the unit includes following items: shear pump, high G shale shaker, surging tanks, transfer pump and a skid for all above items.
4) High speed solids washing system: this unit including a washing tank, mud agitator, transfer pump, high speed decanter centrifuge, automatic chemical dosing system, etc…
5) Ultrasonic oil-water separation system. This system is used to get clean water and oil. And there will be transfer pumps for the recovered oil and water.