GN Solids Control is a leading manufacturer and a famous international brand of waste management solution, like oily sludge separation system, contaminated soil clarification system, waste oil recovery system, waste water recovery system and other liquid and solids separation plant. GN Solids Control has branches in many major markets, like GN Solids America in Houston America, GN Solids Russia in Moscow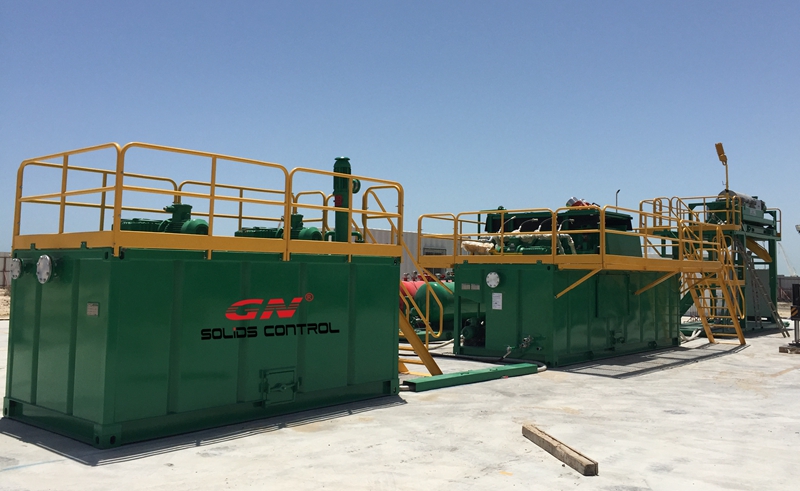 , GN Solids Australia.

Weeks ago, GN Solids Engineers came back from a Middle East oily sludge separation jobsite. They finished the job there for a commissioning of a separation plant to treat oily sludge and the contaminated soils from oil and gas drilling activities.
The end user let a U.S consultant company to choose the right suppliers for their projects. Other compare various brand, they compare their solutions and their experience on similar jobs, finally, the U.S consultant company choose GN Solids Control.
Based on the oily sludge condition, and the client requirement, GN Solids Control offer them a customized solution. Before the system sent to clients jobsite, the US consultant company sent engineer to GN Solids Control to check the system. They are happy with the system and approve the ship to the jobsite.
It is a complete oily sludge separation system including following treatment modular:
1) The pre-mixing and heating module. It is a mixing tank and agitator and transfer pump, and equipped with heating system.
2) Solids Control separation modular: it is including mud tank, high G drying shaker and decanter centrifuge separation system.
3) Chemical dosing modular. It is a 20ft containerized chemical dosing system for automatically chemical dosing. The dosing system can be used for 2 kinds of chemical dosing.
4) 3-phase separation modular. The modular includes an included plate clarifier, an oil water separator, oil transfer pump, water transfer pump, oil surge tank, water surge tank, and an oil field skid for all above.
After the oily sludge separation system arrive jobsite, GN Solids Control sent engineers to jobsite for 1 month to help for the commissioning and to training their people.