GN Solids Control is a top manufacturer for drilling mud solids control, drilling waste management and oily sludge separation. GN Solids Control is among the few manufacturers who are capable to make full package oily sludge separation system.
GN Solids Control owns complete and advanced design production line to produce all major equipment for waste manage and oily sludge separation, it includes but not only limited to solids control shale shaker, high G shale shaker, vacuum screen unit (GN ViST screen cavuum unit  technology), vertical cutting dryer, sludge vacuum transfer pump, high speed decanter centrifuge, big bowl decanter centrifuge, vertical centrifuge for 3-phase separation, oil water separator, thermal desorption unit (TDU), inclined plate clarifier. etc...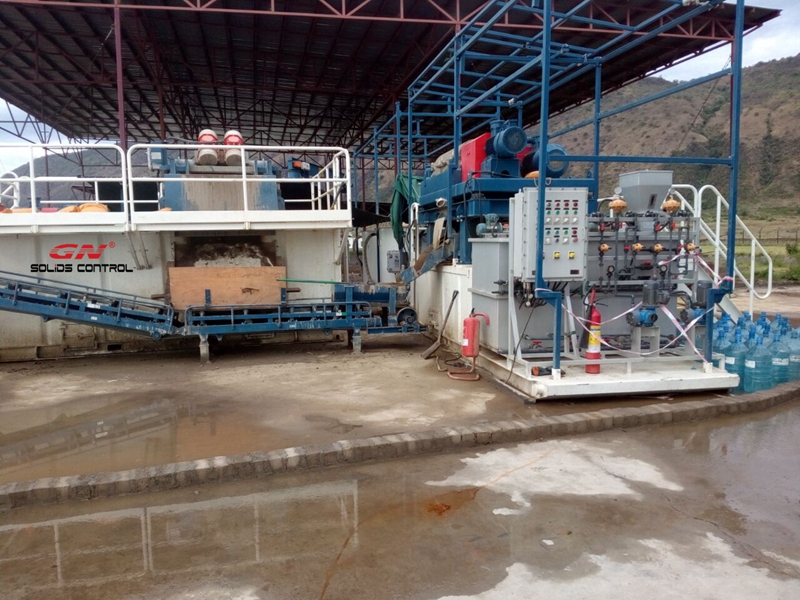 Many clients contacted GN Solids Control sales team and inquire that what equipment does GN produce that can treat drill cuttings to give less than 2% OOC. They believe the only way to achieve this is by thermal treatment or similar. GN Solids Control recommend them oily sludge separation system by heating and chemical washing.
By using the right chemical and heat washing (70 C Degree). It is possible to reduce the OOC (oil on the cuttings) to 2%.  For some kinds of drilling cuttings, clients may need one more vertical cuttings dryer to treat the cuttings discharge from the Shaker in the enclosed system.
GN oil sludge separation system can be used to treat Oily sludge from:
1) Crude Oil tank cleaning sludge
2) Refinery plant waste oil sludge
3) Drilling waste oil sludge
GN Solids Control have standard oily sludge separation system for 2 m3/h capacity, 5 m3/h capacity and 15 m3/h capacity. The treatment capacity specified is depending on the decanter centrifuge capacity. The raw material waste to the shale shaker or vertical cuttings dryer can be larger than it. And depends on clients material situation and project request, GN Solids Control can offer customized solution to meet clients demands.