After 2-months hard working, finally, GN Solids Control dispatched the full set helicopter lifting mud tank system. The total system including 11 modular as below:
1) There are 9 ea full functional mud tanks, complete with pipelines, walkways, ladders, guards, vales, electrical control systems, sun & rain sheds, and other necessary accessories.
2) 2 ea transportation frame for equipment and spare parts lifting and shipment.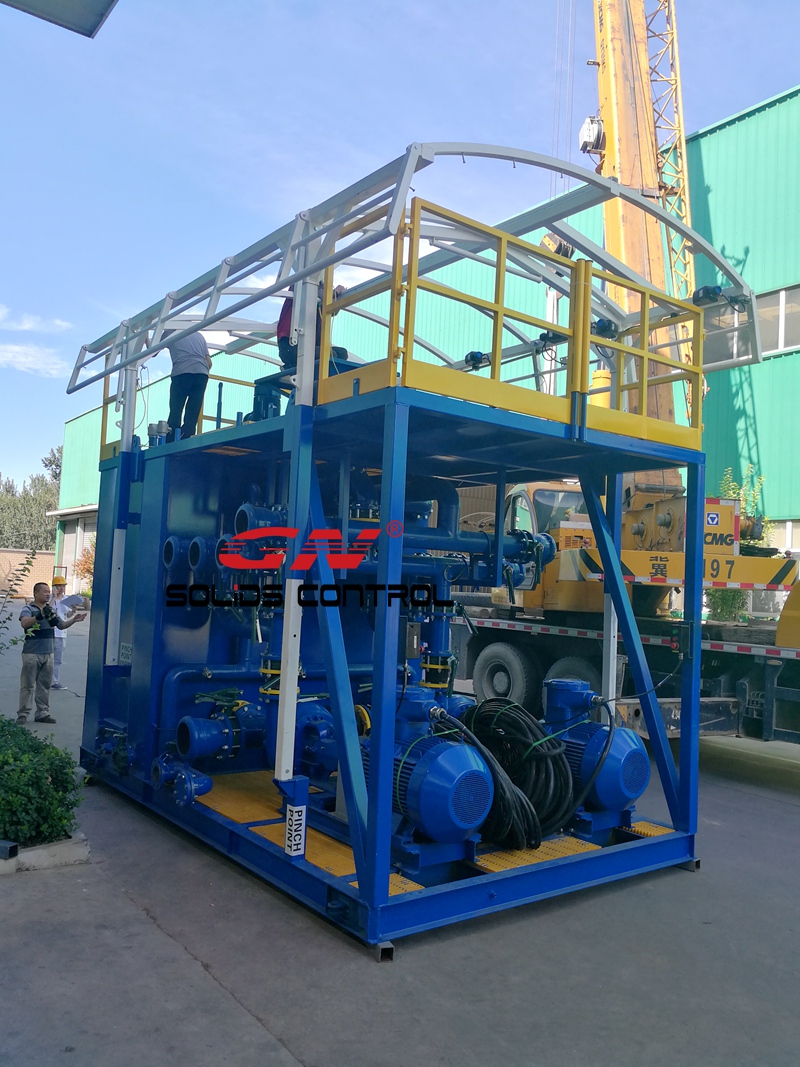 It is a very special and difficult project. Every design, no matter how small, showed be caculated carefully, every spare parts and accessories should be chose from famous brand. Every design is new made, while the leading time is very very tight. Normally, for this kind of project, it should take a couple of months only to make sure the design drawings, not consider the manufacturing. But as the end user have strict time schedule, it cannot be changed. In order to support client for the project, GN people works for 7 and 24 hours, and finally finished the while system within a short time.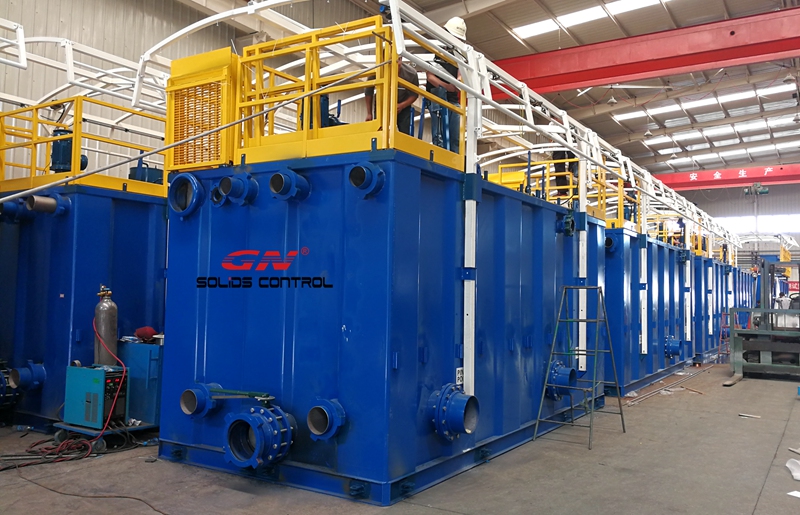 Why we say this oil rig mud system is very special and difficult? Below is some features of the system: 
1) As the whole system is designed for helicopter lifting standard, the total weight of every single modular should be not more than 9 tons, but it is on condition that the storage volume and strength should be strictly ensured.
2) Furthermore, as the reason of safety and to comply with the HSE standard, every modular must be strong enough for helicopter lifting. And the lifting point should be specially design to suit for helicopter lifting. It must be strong enough and should be keep balance during lifting. Every design should come from strict calculated.
3) Every components of this mud tank system are chose from high quality and famous brand, like valves, unions, bearings, lights, motors, paint, etc…
4) All pipelines are made from SS316L for longer lifetime.
5) All welding jobs of this system should be complied with ASME standard, and should be tested by NDT.
6) Coating & Painting are chose from worldwide famous brand PPG
This projects give GN much experience on helicopter lifting system design and manufacturing. GN can offer more professional and fast supporting for any new helicopter lifting project in the future. Welcome customers contact GN Solids Control for any inquires.