Some sets GN sludge Vacuum Pump unit and a big quantity of mud agitators have been shipped for a national project in China. The sludge vacuum pump is an ideal solution for solids transfer, and for long distance transfer. The mud agitator is basic solids control equipment for drilling rig mud system. The agitator is composed of EX control, worn and gear reducer, shaft, impeller and tank bottom stabilizer, which enable stable performance in wild severe environment The mud agitators are high-efficiency mud-mixing units offered in a wide array of custom sizes, and configurations to accommodate virtually any mud tank. It is to avoid over-load of current during start up motor.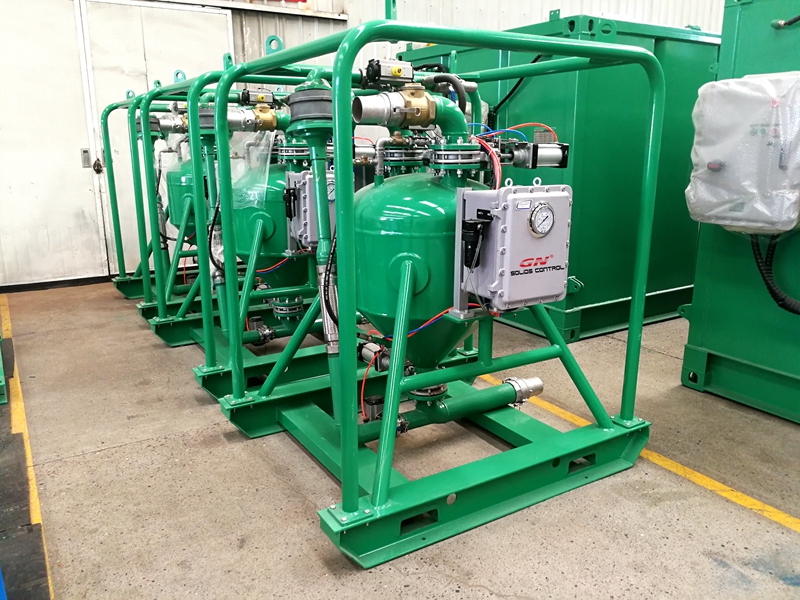 Mud agitators can be equipped to all kinds of mud tanks, for agitating and to avoid solids settle down. For example, the mud agitators can be used for sand trap tank (shale shaker tank), intermediate tank, suction tank, storage tank, mixing tank, storage tank, water tank, brine tank, etc…GN Solids Control can make full package of mud tank system equipped with mud agitator and other processing equipment. GN Solids Control can also offer the mud processing equipment only, and offer relative drawings to clients to help them build mud tanks locally.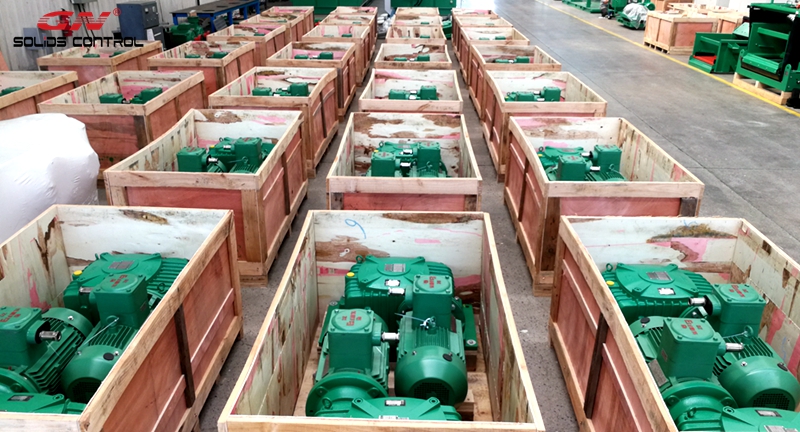 Besides mud agitator, GN Solids Control is capable to make the full package of solids control equipment. Below are some of the mud processing equipment made by GN Solids Control. But it is not limited to below equipment.
1)GN Solids Control makes 3-panel, 4-panel Linear motion shale shakers for the coarse solids separation in drilling mud system.
2)Hydra cyclone cleaner, like desander, desilter and mud cleaner 
3)Decanter centrifuge can be used for barite recovery and dewatering system for fine solids separation. 
4)Mud shearing and mixing unit for mud chemical dosing and mixing. 
5)Other small equipment for mud tank system, mud gun, shearing pump, centrifugal pump, screw pump, screw conveyor for drilling cuttings transfer, etc…
Furthermore, in order to support clients better, GN Solids Control makes high quality replacement screens for different brand shale shakers, not only for GN own brand shakers.