After 3 years preparation, GN Solids Control company opened his 2nd new factory in Beijing, and brought in many advanced new processing machine for the new factory. It is only 2km away from the 1rst new factory. It is easy for management and easy for visitors to check GN factories and facilities.
After the opening of the 2nd factory, GN Solids Control is among the leading companies worldwide for centrifuge design and manufacturing. And GN is the few manufactures who have super high speed dynamic balancing machine, and has the ability for big bowl and super high speed centrifuge manufacturing. GN is capable for big quantity orders and urgent orders.
Main business of the 2nd new factory of GN Solids Control: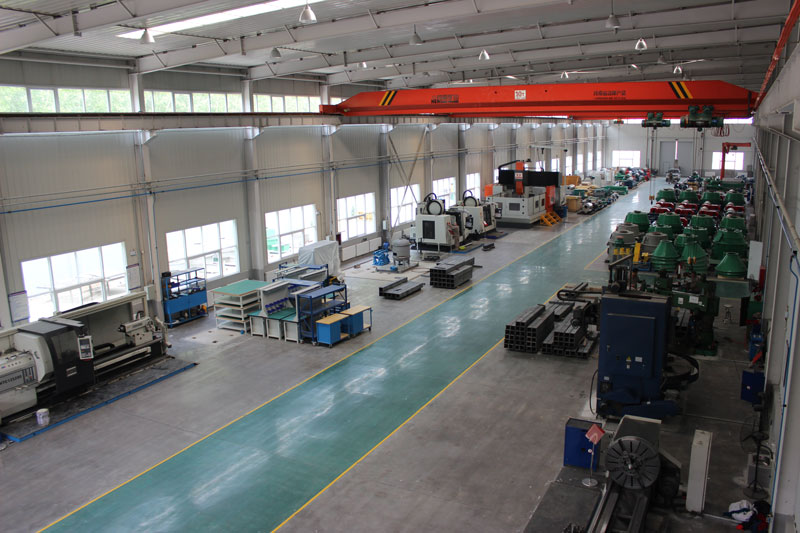 1) Centrifuge is the most competitive products for GN Solids Control. As the main function, the 2nd factory is build for centrifuge fabrication.
2) Vertical cuttings dryer is normally used together with centrifuge for drilling waste management. And it is technology rich equipment the same with centrifuge. The manufacturing of Vertical cuttings dryer requests dynamic balancing machine and many other CNC machines. So the VG dryer will also be made and processed in the new factory.
3) Shaker screen as one of the most important spare parts for drilling rig site, users have to replace it every week every month for every shaker. It is a big cost. In order to save cost of our clients, GN Solids Control built an automatic manufacturing line for high quality replacement shaker screen in the new factory. It can reduce the cost of screen process and increase the screen quality.
Many clients may worry about the delivery time of centrifuges and vertical cuttings dryer during GN moving the processing lines from the major factory to the 2nd new factory. It is no issue. GN Solids Control keep enough stock for centrifuges and dryer, we can delivery in very short time. For centrifuges, GN makes stock from the mini size 9'' to popular size 14'' and big bowl big size 18'' and 22''.  Especially for the popular size 14'', GN Solids Control can delivery in very short time. For Qty within 20 sets, 3 weeks delivery time.