GN Industry Decanter Centrifuge for separation for aluminum hydroxide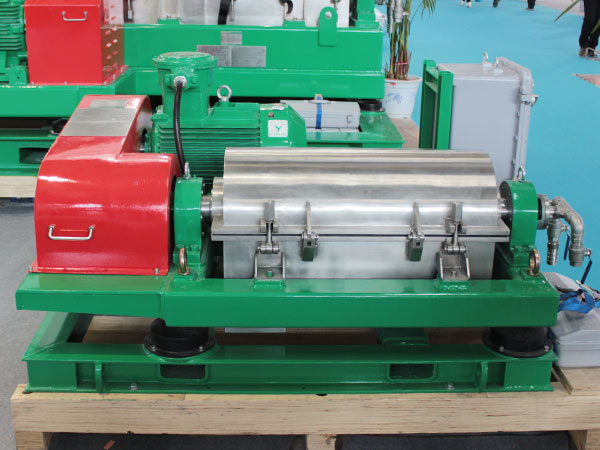 Hebei GN Separation and Conveying Equipment Co., Ltd
GN-CD(Chemical Decanter)series decanter centrifuge are specially designed for chemical and pharmaceutical industry This industry application requires high hygienic standards, the configuration and material for the chemical and pharmaceutical industry are selected for the high hygienic standards. High grade duplex stainless steel is normally selected for GN-CD series centrifuge. The GN-LW chemical centrifuge wear protection design ensures to have a long life operation.

Slurry contains alumina ( fine particles) water and sodium nitrate dissolved in water.
GN decanter centrifuge is capable to meet the dewatering requirements for the alumina slurry.
GN different size of decanter centrifuge will provide different capacity for clients.Below link is for the decanter centrifuge for separation for aluminum hydroxide:

https://youtu.be/rvS4EZm8wuo

 

GN design and manufacture different size of decanter centrifuges for industry separation.
Solid bowl decanter
centrifuges have been operating according to the same basic principle since the 19th Century. GN centrifuge
production line is from 9inch (220mm) bowl to 30inch (760mm) bowl, with bowl length and diameter ration up to 4.2,
and the adjustable G force is up to 3000G to meet different industry separation applications
GN design specific centrifuges according to specific separation tasks and the use of resilient, high-quality materials have improved the performance of the centrifuges.
Moreover, GN owns a branch for design PLC and electrical control system; this gives GN advantages in electrical. Hebei GN Separation and Conveying Equipment Co., Ltd is specialized in , welcome all of the customers come to visit !!