2 packages of oil based mud drilling cuttings treatment system have been ready for shipment. The order is from a reputable drilling company in their company. They are mainly focusing on deep drilling activities. They compared GN waste management equipment quality after comparing with U.S brand and some Chinese brands. Finally they believe GN Solids Control is the best choice.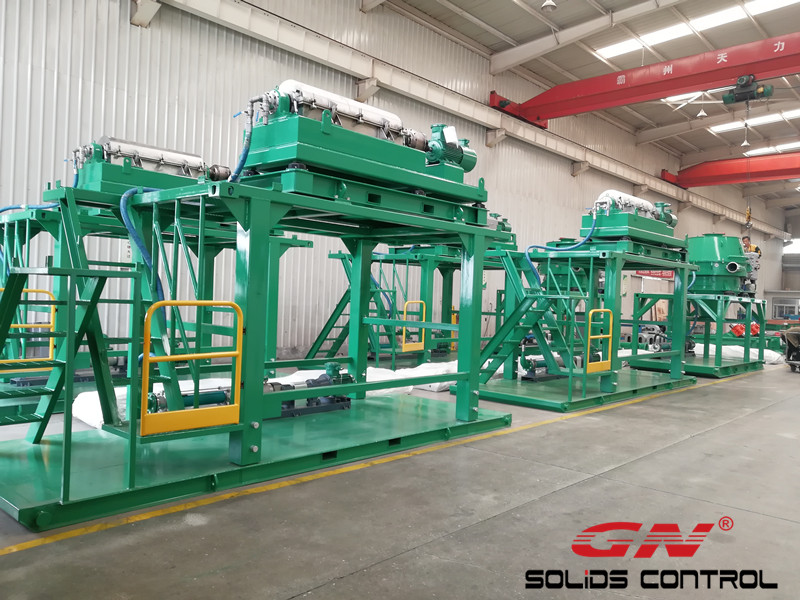 Each packages of the oil based mud drilling cuttings treatment system is including below items:
1) 2 sets High speed centrifuge for each package for barite recovery and fine solids separation. The decanter centrifugewill be put on telescopic skid, in this case, the recovered clean liquids can flow to outsides tank or clients' storage tank directly. It saves cost for a separate transfer tank and transfer pump for the output liquids. 
The feeding screw pumps and VFD control panels are both located in the same skid. All internal connections are included in the system. Clients only need to prepare a power cable for connecting to the power supplier.   
2) 1 set of vertical cuttings dryer complete with lubrication system and flushing pump, all items and internal connections (cables, plugs, sockets, fittings) are offered by GN, all items are localted in the telescopic skid for easy movement.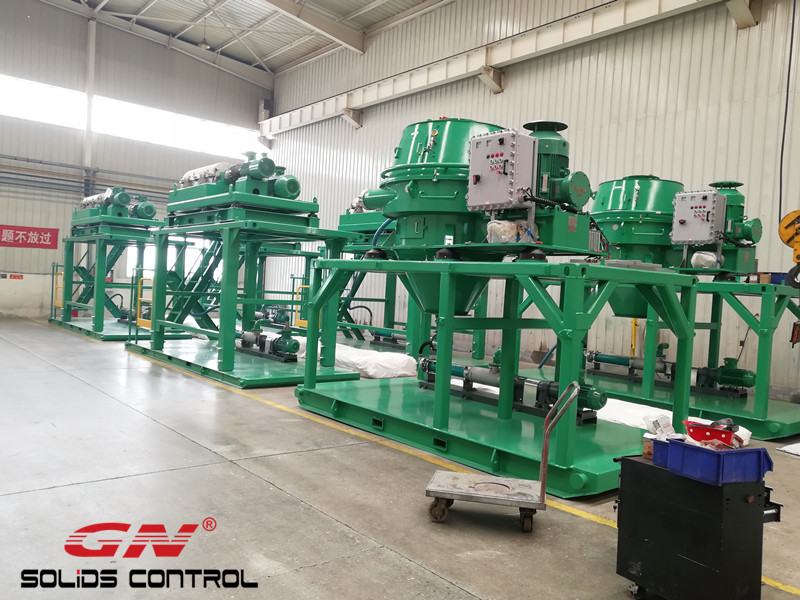 3) GN Solids Control offered different sizes screw conveyors to feeding and transfer cuttings between different units. All auger screw conveyors are variable speed control. Clients can adjust the rotating speed in order to get different transfer capacity for different materials and applications.
Why the client finally chose GN after comparing many different suppliers?
1) GN Solids Control is the only one Chinese supplier who does offer PLC smart control VFD control panel for oil field decanter centrifuges. GN Solids Control has CNEX and IECXE certificate for explosion proof control systems fabrication. They know more about their equipment so they know well to optimize the design. Even the U.S centrifuge suppliers are not capable for VFD control panel. They have to outsource. 
2) GN Solids Control is the only one Chinese supplier who does offer A/C cooling systems for high temperature ambient areas.