This week, a full set of containerized drilling waste cuttings treatment system and some mud treatment shale shakers are ready for shipment to a Russia customer. Every year, GN Solids Control exported many complete sets containerized cuttings drying systems to worldwide market, especially for Russia. As Russia market is very cold. More of half time of a year is frozen weather. It request all equipment and system for Russia market should be good at keeping warming at frozen weather, many time, it may under 50 C degree.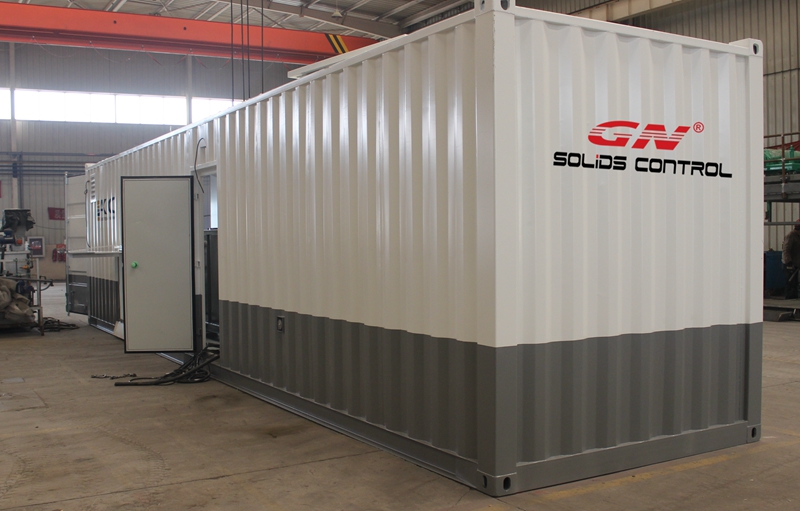 In order to keep warm and protect the equipment well, GN Solids Control put the drill cutting treatment equipment into the container, and there will be warming system all around the container.
The containerized cuttings drying system including a set of vertical cuttings dryer, a set of decanter centrifuge. A transfer tank with transfer pump is located between the vertical cuttings dryer and the decanter centrifuges. 
As clients said, there are many vertical cuttings dryer brand in the market, GN Solids Control is the best. GN Solids Control makes the best vertical cuttings dryer among all dryers brand they used. And they will only buy drilling waste management equipment from GN Solids Control.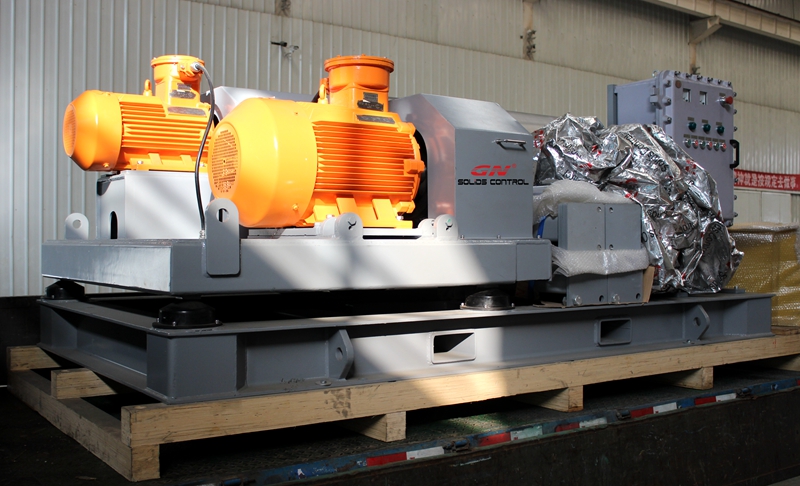 Russia is an important market for GN Solids Control, especially in the recent year. GN Solids Control develops well and fast in Russia market. As GN main products are drilling waste management treatment equipment, like Vertical cuttings dryer, high G dryer, high speed decanter centrifuge, screw conveyors, dewater unit, etc…
Middle east and Africa is another important market of GN Solids Control. Unlike Russia market, Middle east and Africa are most very hot reason, may time, it will up to + 55 C degrees.  The equipment, especially the VFD centrifuge must be equipped with excellent cooling system to ensure a stable performance. GN Solids Control did it well. All job site cases proved that, GN Solids Control equipment can suit for -50 C degree to + 55C degree to cover the big temperature range.