One unit of Sludge Solids Vacuum Pump, model GNSP-10B, is delivered to client in Portugal, for sludge transferring/removing from the bottom of tank. 
GN Sludge Solids Vacuum Pump is widely used to transfer high density/solids content sludge, solids (such as sand, soil, powder, etc.), slurry/liquid, etc. It has much more application than common pump, and widely used in the industries of Petroleum, Construction, Environment Protection, Wastewater Treatment, Ship Repairing/Maintainece, Food/Beverage, etc. 
Please find our Pump working video from linkage as follow. 
https://www.youtube.com/watch?v=OuUWPKmtVr0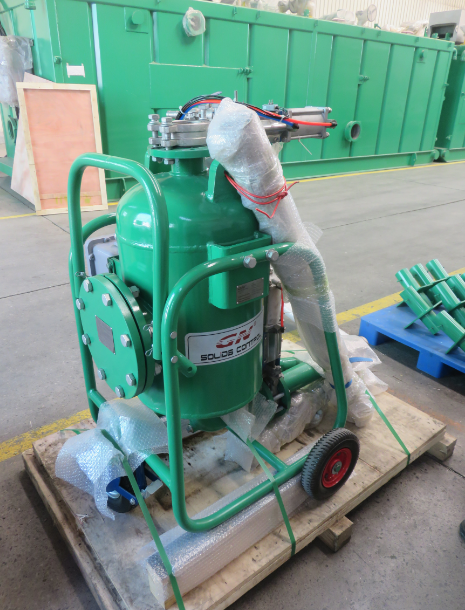 The biggest coarse particle can be transferred by the pump is 75mm. Longest suction depth is 7~8meters, while lift/head is 80meters. And horizontal suction distance is 50~100meters, while discharge distance is 500~1000meters. 
This pump is 100% air operation/driven, no cost of electricity/diesel, and generally we suggest Air Compressor. 
Welcome to contact GN Sales Managers for the specifications about air requirement for our Pump.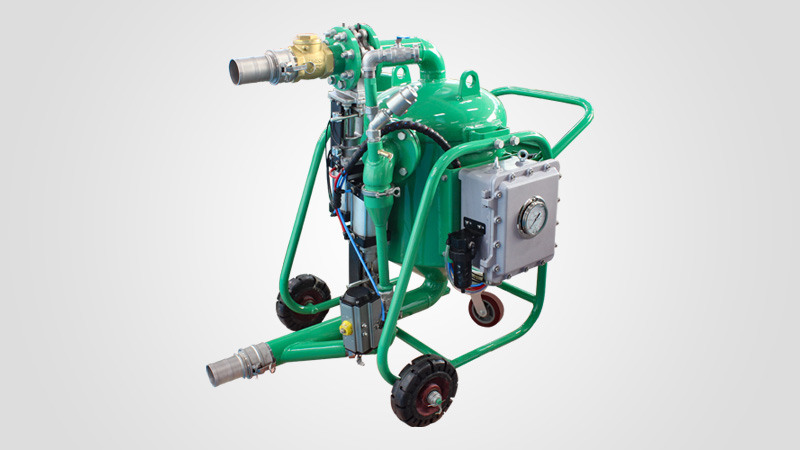 GN Company now has developed 3 models, including 10, 20, 40m3/hour. This is calculated based on clean water, and the capacity would reduce some during actual operation. 
Welcome to contact GN Company Sales Managers, and we would calculate the exact treatment capacity for your project. 
Besides Decanter Centrifuge, we also manufacture centrifugal pump, screw pump, etc. 
GN Company would attend exhibition as follow, and show our Sludge Solid Vacuum Pump, welcome to visit our booth. 
Asia Water 2020, in Kuala Lumpur, Malaysia.
November 30th-December 2nd, Booth No. I-601, Hall 6, Level 2
IFAT 2020, in Munich, Germany,
September 7-11th, Booth No. 104-b, Hall A1
Best & Regards, 
Kevin Liu 
Regional Manager
GN Separation & Conveying
Hebei GN Separation & Conveying Equipment Co.,Ltd
Tel:+86-316-5276988/9  Fax:+86-315-5276990 
Mob(WhatsApp/Wechat): +86-15810901775
Email: This email address is being protected from spambots. You need JavaScript enabled to view it.  
Web: http://www.gnseparation.com 
Address: No. 1 Zhongxun Road Dachang Chaobai River Industry Zone, Langfang, Hebei, China (Close to Beijing Int. Airport)