GN decanter centrifuge was shown at CIPPE Shanghai during August 20-22, 2013. We have brought our biggest model GNLW553 – big bowl and big volume decanter centrifuge to the show. It has attracted great attraction by the visitors as no other manufacturer can make so big decanter centrifuge.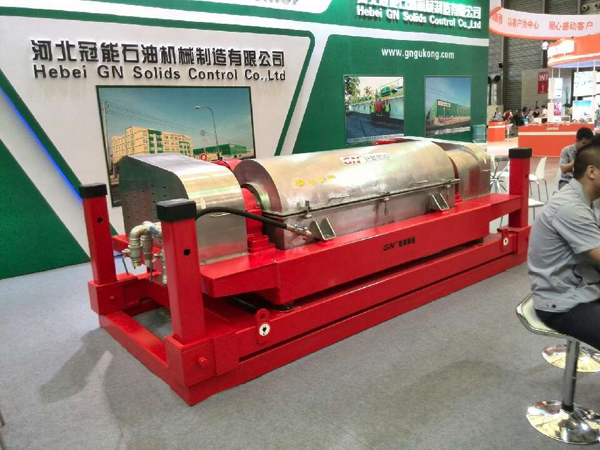 GNLW553 decanter centrifuge is powered by one 90kw/120hp main motor and one 37kw/50hp back motor with bowl diameter 550 mm (22 inch), and bowl length 1800mm (71 inch). It can process drilling fluids at a max capacity of 500 gallons per minute (110 cubic meters per hours). With 2700 G force, the centrifuge can separation the solids of 2-5 microns in size. It is an equivalent to the LYNX 40 centrifuge model of Alfa Laval.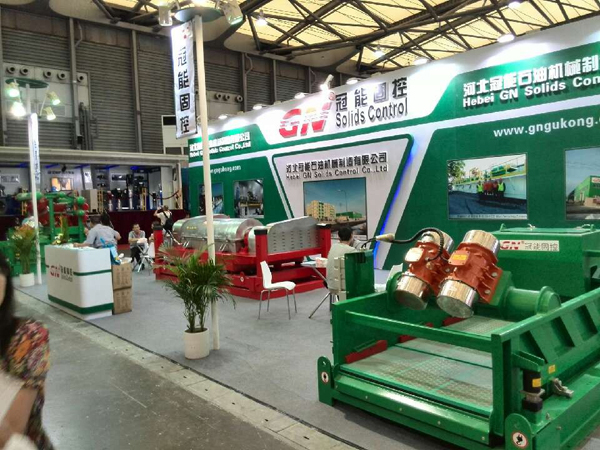 In the meanwhile, we have exhibited GNLW703 shale shaker. If you're interested to learn about the complete solids control equipment, please go to GN Solids Control.