GN dispatched over 30 sets high speed and low speed decanter centrifuges for an Algeria projects in the beginning of year 2015. Till now the centrifuges are running nearly 1 year. The clients are happy with the performance and highly commended with GN centrifuge performance and GN people services.
All the centrifuges are the model GNLW363CG. GN C class decanter centrifuges is the 3rd generation. It is the latest design from GN Solids Control company. All the centrifuges are equipped at jobsite for mud solids control and drilling waste management. They are used to recovery barite from drilling fluids in solids control system. And in the waste management system, they are running in high speed to separate the fine solids and reduce the weight of the mud.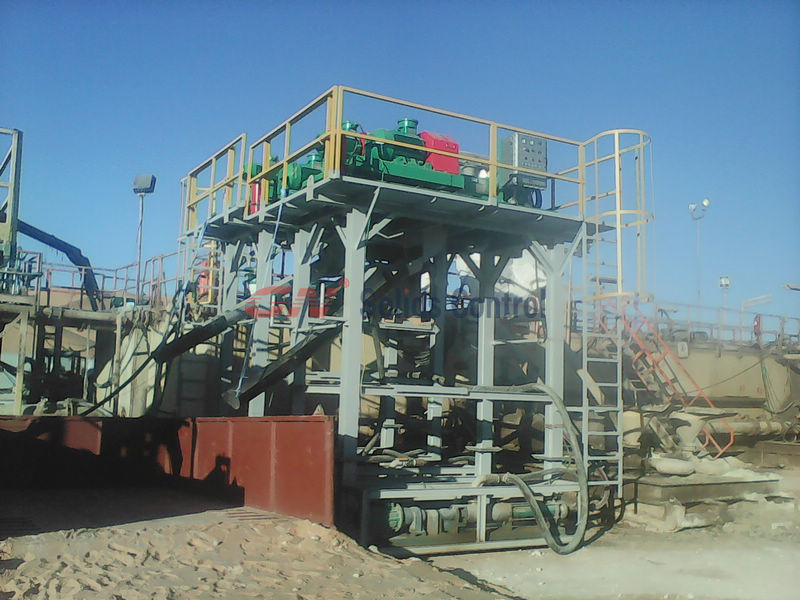 Based on the latest and advanced design of GN Solids Control decanter centrifuge, the centrifuges for Algeria project are capable with below features after some value-additional design.
1) All the centrifuges are fixed speed control. But the operators can change speed through changing pulley and belt. All the centrifuges have 4 speeds for optional: 3200rpm, 2800rpm, 1800rpm, 1600 rpm.
2) There are temperature senses for the main bearings at both ends. Then bearing temperature can display on the electrical control screen. The operators can set up the max. temperature allowed for the centrifuge bearings, then when it is over heat, the centrifuge will shut down to protect the machine.
3) The explosion proof control panel are made from high quality aluminum. The lifetime is long. And it is with a better performance for sealing. And also the appearance is nice.  
4) The screw protection for the centrifuge is interchangeable tungsten carbon tile. It is much more reliable than the normal way hard surface welding.
Besides above point, the GNLW363CG new design decanter centrifuges are with below features:
1) It is more user friendly.
2) The performance is more reliable.
3) It is more east for operation and maintenance.
4) The lifetime is longer as it is made from upgrade material.