There are many different standards for explosion proof certificate for motors, control panels and electrical components (VFD drives, EX air conditioner, cable gland, socket and plug, etc…). Many clients do not know the difference and they do not know how to choose the right standard for the project.
Below is the most popular EX standard we mostly know:
1) CNEX is China National Explosion Proof standard; this can be used in China and many other countries.  CNEX is an approved certifying body according to IECEx which is the leading authority in the world for ensuring standards are met and maintained. CNEX are registered as a 'Certification Body' (CB) by IECEx and they are authorized to certify and put their mark on equipment.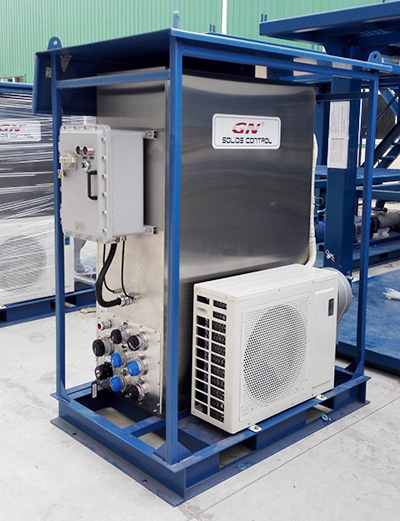 Except USA, Europe and Australia, most of the countries include Middle East countries and Africa countries they accept CNEX. We have sold our CNEX equipment to Oman Kuwait Qatar UAE , Iraq. You can learn more about CNEX standard here:
http://www.china-ex.com/english/aboutcnex.html
2) ATEX is a Europe explosion proof standard. It can also be used in many other countries out of Europe. But ATEX is normally not accepted in Australia, USA etc.
3) IECEX is International Electrotechnical Commission Explosive standard. But many Europe countries clients do not accept IECEX. They only accept ATEX. You can learn more about IECEX standard here:
http://iecex.com/information/about-iecex/
And there are many other explosion proof standards especially for certain countries, like TP TC certificate for Russia. UL standard for America, but UL is also accepted in some other countries. 
However, the standard selection is also depending on the end user and the third party for inspection. Even in the same country, different end user has different standard. Or even for the same end user for different project, they have different standard. Like KOC only accept IEC for deep drilling, but for workover rigs, or small rigs, other EX standards maybe accepted.
So clients who intend to order equipment for hazardous areas need to make choice depending on the end users who they are dealing with, and what the end user want.
For the same model motors from the same suppliers, maybe it complies with ATEX certificate, CNEX certificate, and IECEX certificate, and UL certificate. Even the model and product is the same. If the requested certificate standard is different, the prices are different, and nameplate is different, and QA/QC documents record in the manufacturing company are different. And the nameplate cannot be changed after delivery from the OEM factory. It is not allowed by the  Certification Body. Otherwise, the certificate will be canceled.