In the classic weighted mud application the solids discharge (containing the majority of the weighting material) is returned to the mud system. The liquid effluent (containing the majority of the colloidal size solids) is discarded. As part of a"closed loop", larger high capacity (75–250 GPM) decanting centrifuges (and sometimes standard centrifuges) are used to maximize fine solids removal. The coarser solids fraction is discarded in dry form, while the liquid and colloidal solids fraction is returned to the mud system.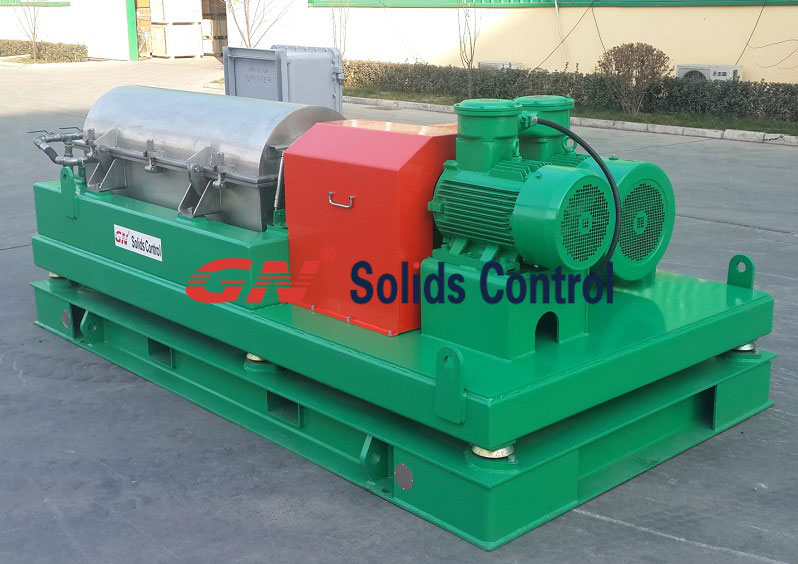 Decanting centrifuges are becoming more popular for processing unweighted oil mud, especially if
1) the mud has been brought in from another location and may contain a large amount of fine drilled solids,
2) slow, hard drilling with a gradual buildup of ultra-fine solids is anticipated or
3) the liquid mud phase is valuable.
GN offers Decanting Centrifuge for unweighted mud applications.