In CBM drilling project, some clients request us to include a decanter centrifuge to make drilling mud cleaner. Recently we have built and delivered one CBM mud system with GNLW centrifuge.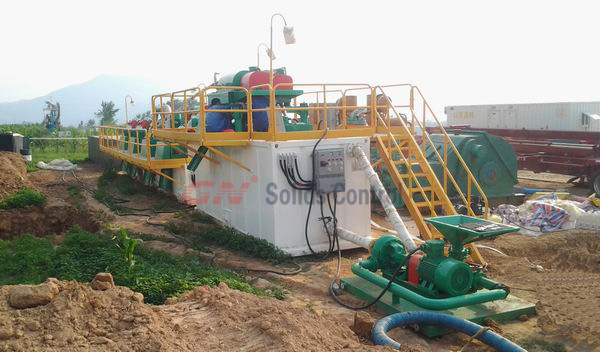 The decanter centrifuge is installed on top of a relatively taller mud tank. The drilling mud from bore hole flows through shale shaker, desander, desilter and was transfer to the decanter centrifuge to remove the find solids particles in it. The mud after the treatment of the decanter centrifuge are considered to be clean and can be reused back to the drilling hole.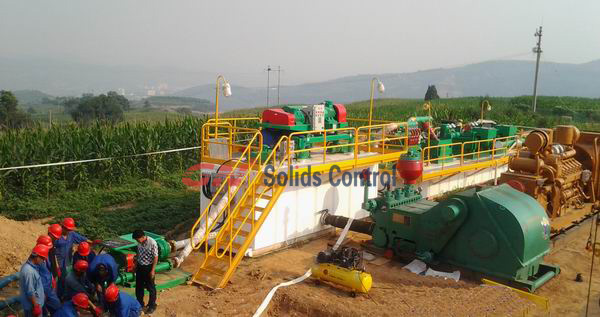 One jet mud mixing unit for adding bentonite, polymers and such drilling mud material is installed at the side of the mud tank to control the mud property.