Decanter centrifuge and chemical dosing system is normally used together as dewatering unit to treat and recovery waste water from drilling rig activities, HDD and construction field waste water treatment, and industry waste water treatment.
Recently, GN Solids Control finished a decanter centrifuge with chemical dosing system for a Korea client. The centrifuge dewatering unit will be used to treat waste waters.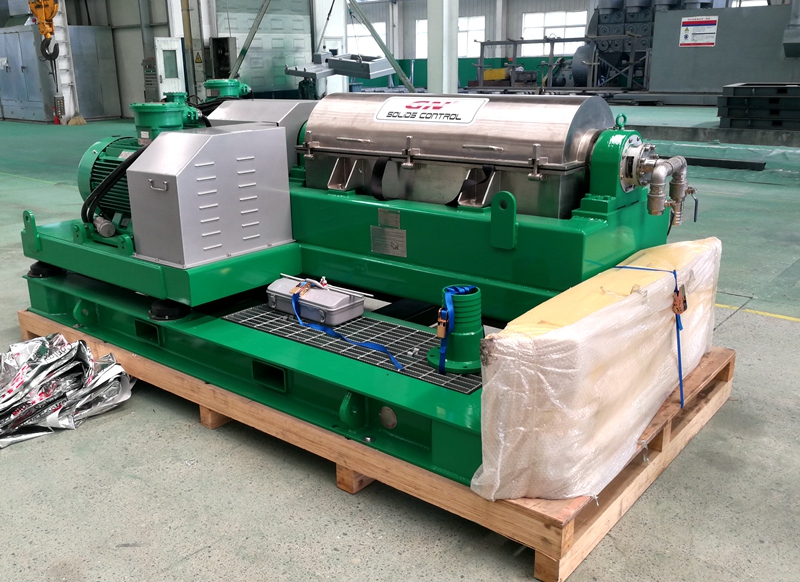 The centrifuge dewatering unit for Korea customer is including below items:
1) 1 set of GN high speed decanter centrifuge, model GNLW363-VFD. It is the most popular and hot sale centrifuge model from GN Solids Control. It is a 14inch bowl decanter centrifuge. It is widely used in oil and gas drilling field, for waste management projects, and for waste water treatment.
2) 1 set of screw pump to feed for the decanter centrifuge GNLW363CG-VFD. The screw pump is made by NETZSCH, it is a German brand famous for high quality screw pump. They have international sales and aftersales support. GN Solids Control is VIP clients of NETZSCH China. All GN centrifuges are equipped with NETZSCH pump, they have partnership agreement. So GN can get very good price support from NETZSCH company.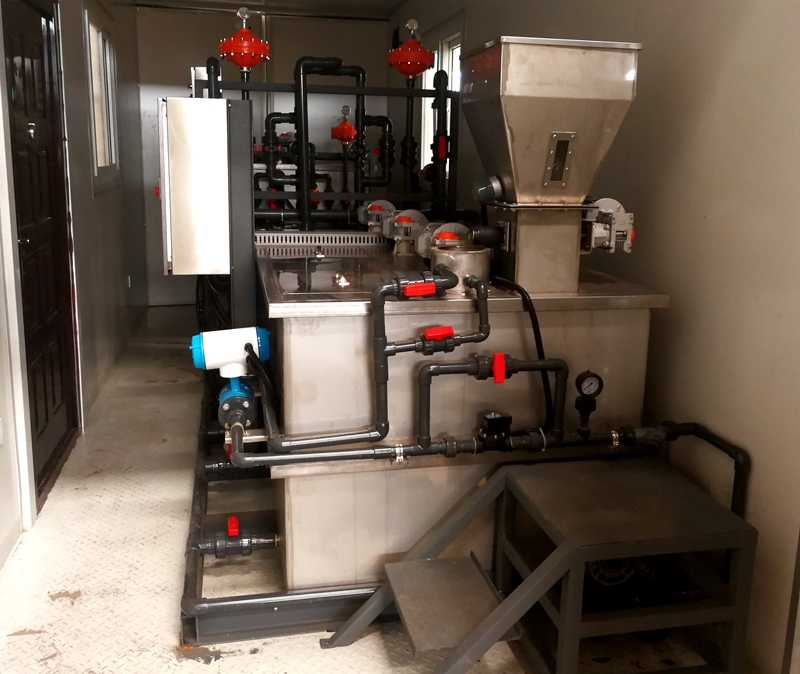 3) 1 full set of chemical dosing system build in a 20ft container. It is GN standard model containerized chemical dosing system for dewatering unit. Its model is GNDW-2000. The chemical dosing dewatering unit is equipped with a 3-chamber automatical polymer mixing and dosing system. And there is a separate liquid chemical dosing system. In this case, the dosing system is more flexible for more applications.
Further model, there are some centrifugal pumps together in the order for liquid and mud transfer between difference process.
The clients cooperated with GN nearly 10 years. They will used the centrifuge dewatering unit together with his GN shale shaker system to treat the waste water generated from HDD activities.