High Decanting Bowl Rotational Speed
Bowl speed adjustment is usually achieved by variable frequency motor or hydraulic motor. The greater is the speed, the greater is the centrifugal force and high centrifugal force helps improve the mud cake dryness.

Excessive Decanting Bowl Rotational Speed
But excessive rotational speed will destroy sludge flocculation, and reduce the dewatering effect. At the same time, the higher speed requires more strictly for material. The wear and tear on the decanting bowl and drum increase, meanwhile, the power consumption, vibration and noise will be correspondingly increased.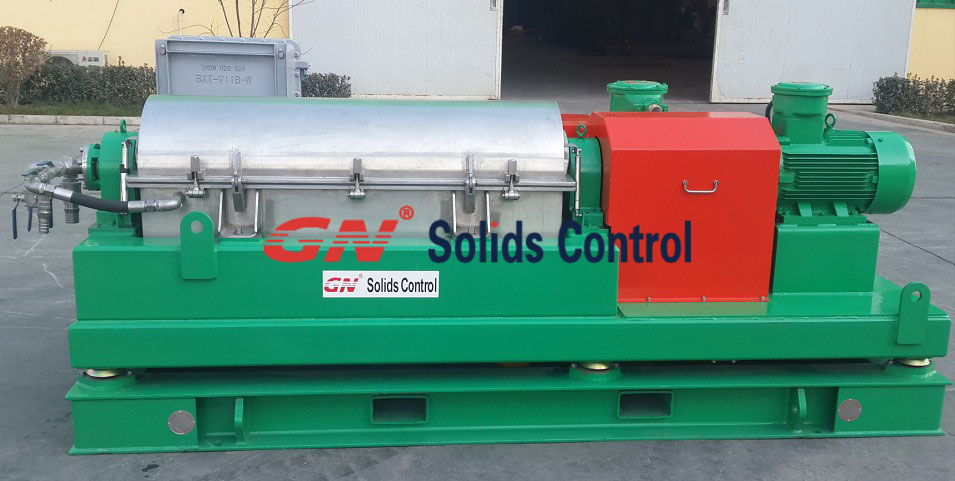 Conclusion
It is not true obviously that the higher the speed, the better the decanter centrifuge. You have to balance the rotation speed with the actual service centrifuge material. GN decanter centrifuge main material:
1. Top brand material, e.g. bearing we used SKF or FAG
2. Screw propeller protected by tungsten carbide tiles
3. Bowl assy is made of stainless steel 316
4. Welding connection of straight cone and taper cylinder.

GN Solids Control branded decanter centrifuge are big bowl, big volume, high G force available. Please visit Decanting Centrifuge page for more information.