A complete set of GNLW363G decanter centrifuge was on display at ADIPEC 2013. This is the second time GN brought the decanter centrifuge there for the exhibition.The centrifuge unit had been ordered before it shipped to the exhibition hall.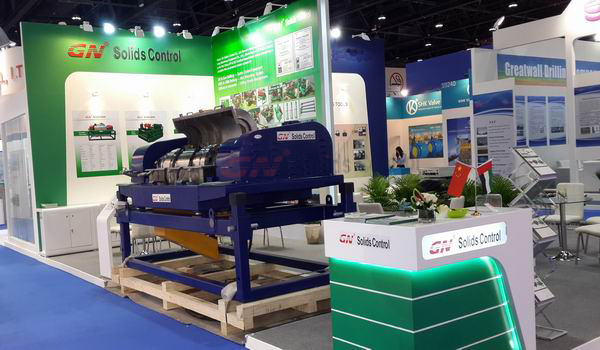 GN centrifuge is specifically designed to process drilling mud, it is more durable and stable with Screw Conveyer protected Tungsten Carbide Tile and Discharge Ports by tungsten carbon allay ring. High fluid recovery rates and efficient solids control can done to meet the highest environmental standards. GNLW series decanter centrifuge stand out from other centrifuge manufacturers due to its high quality material, high-accuracy machining and reasonable price.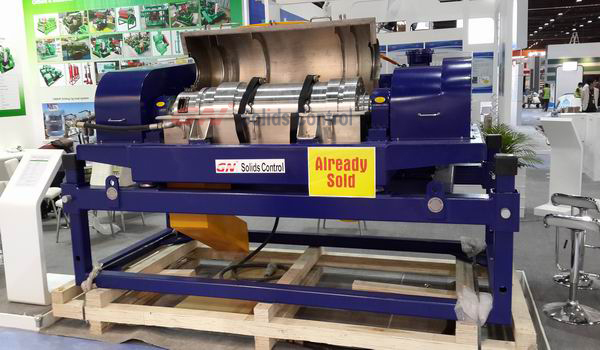 VFD and PLC control decanter centrifuge are also available.