GN design and manufacture crude oil sludge treatment system. The main principle of process is by heating the oil sludge and wash the oil sludge with chemical and separate by GN separation equipment to get final product of clean oil, clean water and environmental friendly solids.
The process of GN Crude Oil Sludge Treatment is as below: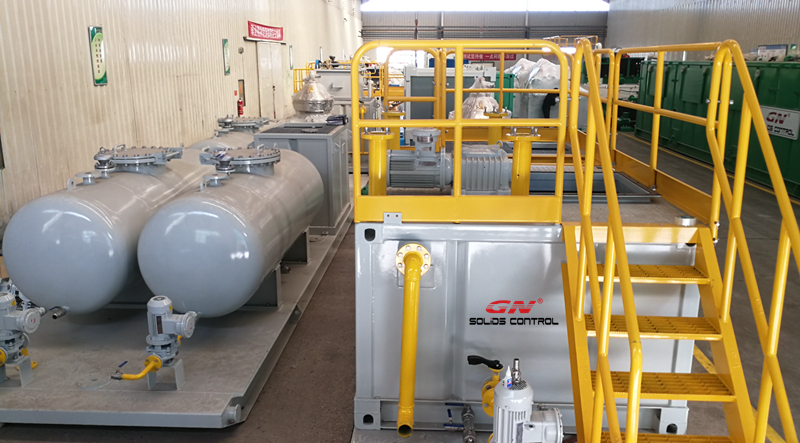 1) Pick up oil crude oil sludge.
Depends on the condition of the oil sludge, a sludge vacuum pump can be used to pump solids and mixture of liquid. The excavator will be used to pick up sticky and high solids content crude oil sludge. 
2) Pre-Mixing with heat and chemical
After pick up from the sludge pit, diesel or water will be added to the mixing tank to dilute the oil sludge, and the tank is design with heating pipelines to heat up the oil sludge to be 70 c degree. Oil sludge treatment chemicals will be added during the mixing process to reduce the viscosity and enhanced the separation of the oil sludge. 
3) Primary screening separation.
After mixing and washing, the mixture of sludge will be pumped to the shale shaker for separation of coarse solids. Typically, 2mm screen will be used on the shale shaker.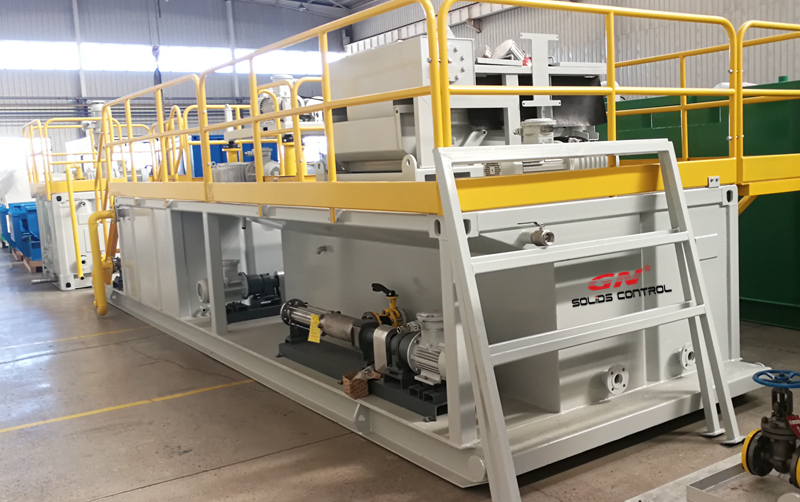 4) 2 Phase decanter centrifuge separation
After removal coarse solids by shale shaker, the fluid with fine solids will be pump to the two phase decanter centrifuge for fine solids separation. The majority of the solids will be separated by the decanter centrifuge. Typically, the solids discharged will be have oil on solids below 2%. And the solids will be sent to thermal desorption unit or further treatment.
5) 3 Phase separation
After fine solids separation by decanter centrifuge The fluids will be feed to a 3 phase disc centrifuge for separation of oil, water and solids. The recovery oil can be sold to Refinery Company. 
6) Water treatment Process.
The water discharged from disc centrifuge will be sent to a water treatment equipment to get clean water. And the recovery water can be reused for washing the oil sludge again.
You can visit here to check the video of our oil sludge treatment system below:
http://www.gnsolidscontrol.com/video/oil-sludge-treatment-test-unit-working-video