GN Solids Control makes different sizes of centrifugal pump to suits to different applications, like for mud mixing by working together with mixing hopper, to feeding for desander and desilter mud cleaner, to feed for decanter centrifuge, to be used as trip pump, charging pump, to work as transfer pump to here to there, and work as suction tank to suck drilling fluids from mud system and feed for mud pump for drilling activities.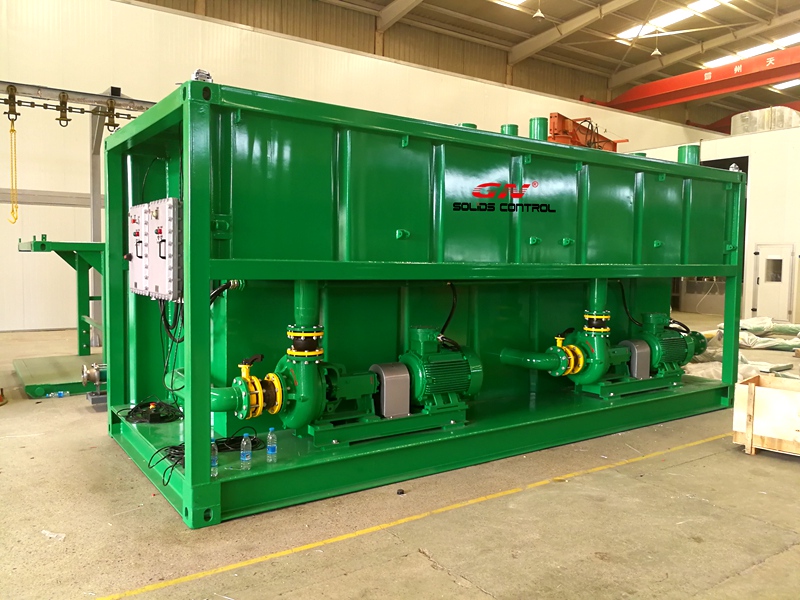 Here are major centrifugal pump sizes made and sold by GN Solids Control: GNSB4×3, GNSB5×4, GNSB6×5, GNSB8×6. The 2 numbers here indicate the pump inlet and outlet sizes in inch, the bigger number standards for the suction pipe size, while the smaller number indicates the outlet pipe size. For centrifugal pump, the inlet size must be bigger than outlet pipe. Another important design to determine the pump performance is the diameter of the pump impellers. For the same pump size, the bigger size the pump impeller, the bigger flow it can handle. And the motor power must be accordance with the pump size (inlet size, output size and the impeller size). 
GN Solids Control pump design and all its spare parts are fully interchangeable with a traditional famous pump model: Mission Magnum. In this case, clients can easy source spare parts and replace GN pumps in their existing systems.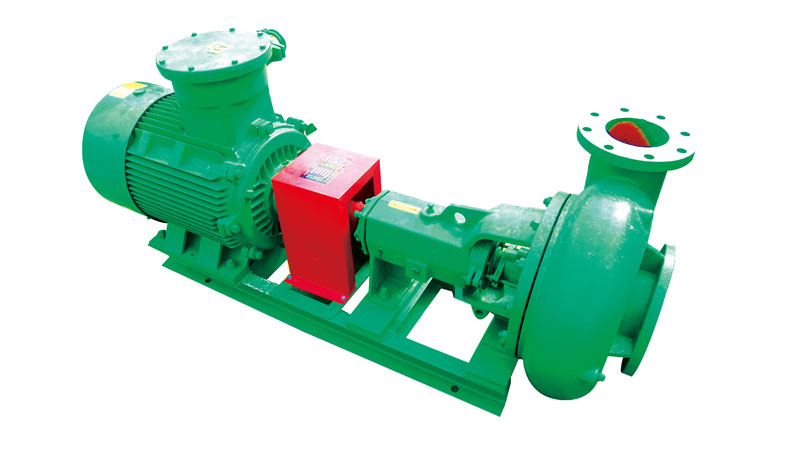 There are so many pump manufacturer, while GN Solids Pump performance better than others'? Below are some advantages of GN Solids Control centrifugal pump:
1) Thick, Strong Concentric casing provides extended life over conventional volute designs. The Concentric design minimizes turbulence and abrasive wear.
2) GN Solids Control pump casings are all made from hard ductile iron alloy, increased abrasion resistant capability compared to competitors' pumps.
3) Wide open-vane impeller creates lower axial thrust for improved bearing life.
4) Anti-loosening impeller lock bolt to eliminate pump damage in case of improper motor hook-up.
5) The skid for supporting pump and motor is made from casting instead of welding to provide reliable operation and less vibration in a result to extend the pump and motor life.
GN Solids Control owns the full production line for big sizes decanter centrifuge manufacturing. GN Solids Control utilize the same production line as centrifuge to make centrifugal pump, which ensure a reliable and excellent performance.