Replacement shakers screen is one of the most important products of GN Solids Control. In order to help customers easy to find the suitable replacement shaker screens they need, and help customers easy to place orders, especially to get screen samples for trial, recently, GN Solids Control published the shaker screen online shopping mall. Website is http://gnsolidsmall.com/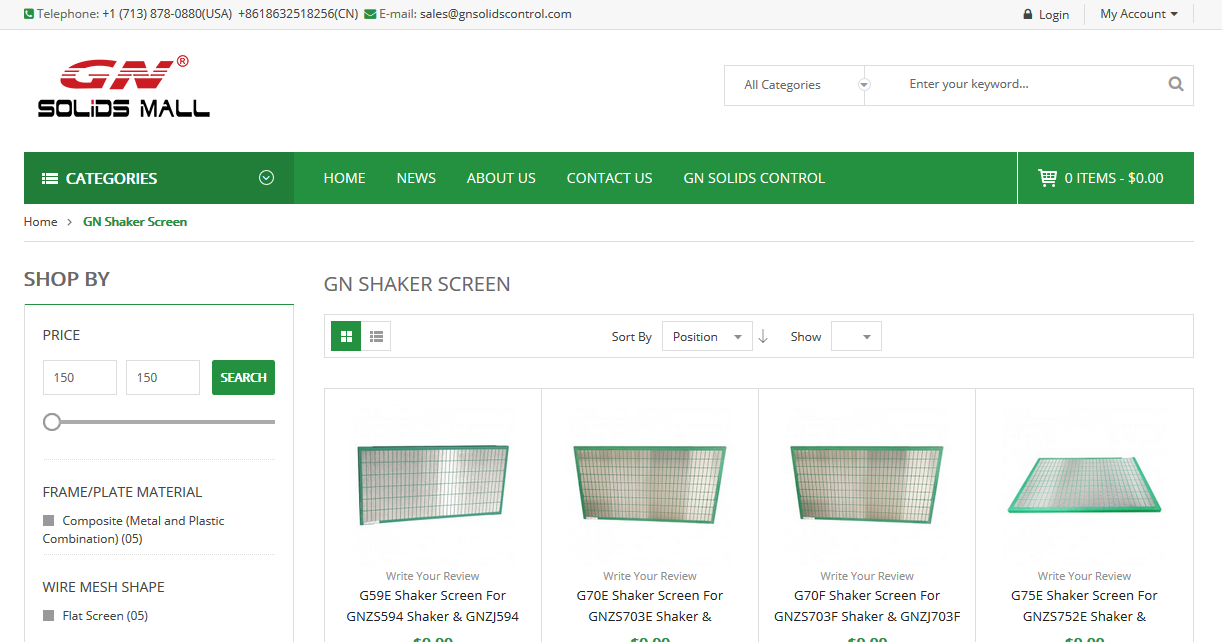 Clients can get self-help service 7 by 24 hours. Clients are easy to source and choose replacement screen models, they need. GN shaker screen online shopping mall is something like Amazon. Clients can choose what they need on line, place order on line, and also pay online by Visa card, Master card, PayPal, or other popular online payment access. 
Why so many customers choose GN made replacement screens?
Firstly, GN Solids Control is also a famous shale shaker manufacturer. They know the shale shakers better than other shaker screen manufacturers. The knowledge on shale shakers helps GN know more about shaker screens, and how to improve the shaker screens performance and lifetime.
Secondly, as the old metal frame screen technology is not high efficiency, and the quality is not very reliable. GN Solids Control makes develops new technology on screen manufacturing. GN Solids Control makes all the popular shaker screen  models from composite material. The new technology is also complied with government requirements for environment protection. 
Thirdly, as a major solids control manufacturers, GN Solids Control has a very stable screen consumption for his own brand shale shakers and mud cleaners every year. It can support GN to invest much on screen production line. GN Solids Control owns his own injection machine for shaker screen frame manufacturing. The metal support within the composite frame is made by welding robot , the quality is much more reliable, and it is high efficiency. GN Solids Control can maker high quality replacement screen with good price and short leading time.
And finally, GN Solids Control owns API RP13C testing report for all its screen scope. The API RP13C report is the only provement that the API size and conductance are correct and complied with the standard. It is a very high cost and long time to get it. While GN Solids Control has the ability to do it.