GN Separation and Conveying Company supplied one unit of Disc Separator for Phosphoric Acid Plant in Africa.
The Disc Separator, also named 3 Phase Separator, is used for Solid Liquid Liquid separation, such as Vegetable Oil, Animal Oil, Starch, Dairy, Beverage, Beer, Biological, Pharmaction, Chemical, Waste Cooking Oil, Biodiesel Oil, Mineral Oil, etc.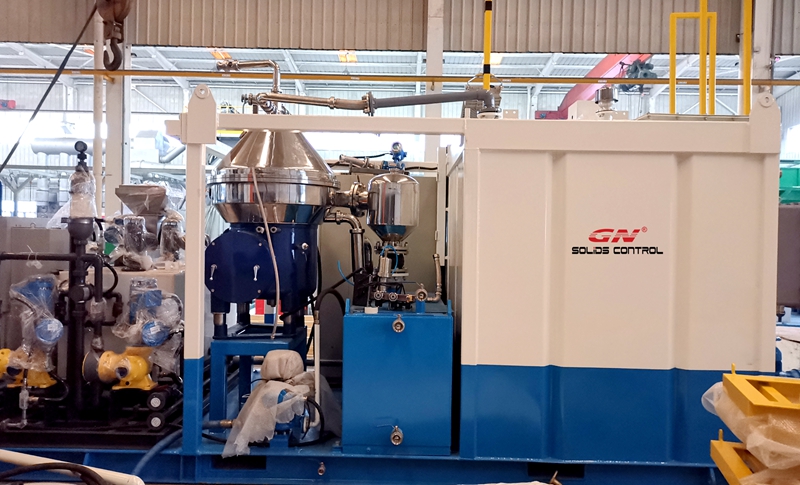 The Disc Separator's working principle as follow, 
The material is feed into the heart parts of the machine, the inside of drum. Under the action of strong centrifugal force, the material passes through the separation interval of a group of disc bundles, with the neutral hole of the disc separator as the interface, the liquid with higher density (heavy phase) moves outward the neutral hole along the disc pieces, among which, the heavy residues accumulates in the sediment area, and the heavy phase flows to the large centripetal pump. The liquid with smaller specific gravity, light phase, moves along the disc wall toward the neutral hole and converges to the lower centripetal pump. At the same time, the light and heavy phases are respectively output by the lower centripetal pump and the upper centripetal pump, and the heavy slag is periodically discharged, so continuous production can be achieved.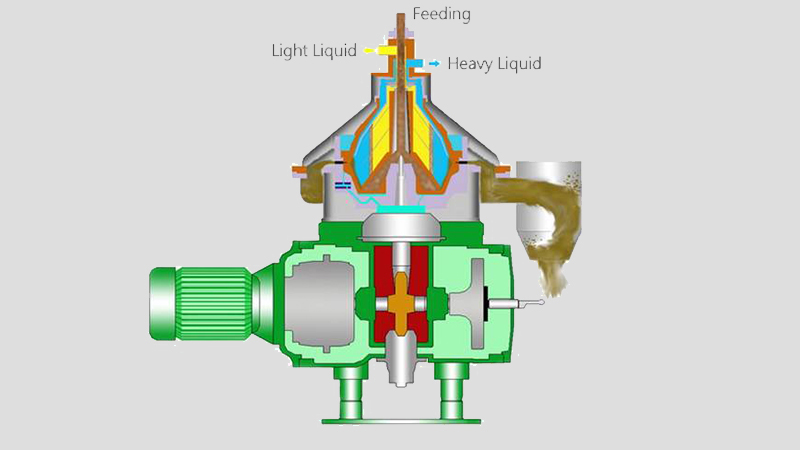 GN Company now is capable to manufacture Disc Separator with capabilities ranging from 1m3/hour~25m3/hour, and automatic sludge discharging function and self-cleaning function. And its bowl diameter is from 440mm~800mm, slide piston is from 380mm~700mm, and maximum speed is from 4500RPM-7100RPM. 
Attention, the solid content in the slurry feeding into Disc Separator shall be less than 3%, and solid size shall be less than 400um, in order to get the best performance. 
GN Company also manufacture Decanter Centrifuge and Shale Shaker, which can be used to separate out coarse size solid more than 20um. 
Welcome to contact GN Company sales managers for working videos and technical specifications.